Hollywood Bowl
Hollywood Bowl is the perfect place for a family day out! Take a step into the past with their American inspired diner which serves delicious food and drink including their thick shakes with all the old fashioned flavoured ice cream. For parents, there is a range of alcoholic and non-alcoholic drinks to choose from at the Hollywood Bar. If bowling isn't for you then take a ride with Mario or show off your skills at pool, or even play a game on the grabbers! The games are waiting for you in the arcade.
Click here to find out more.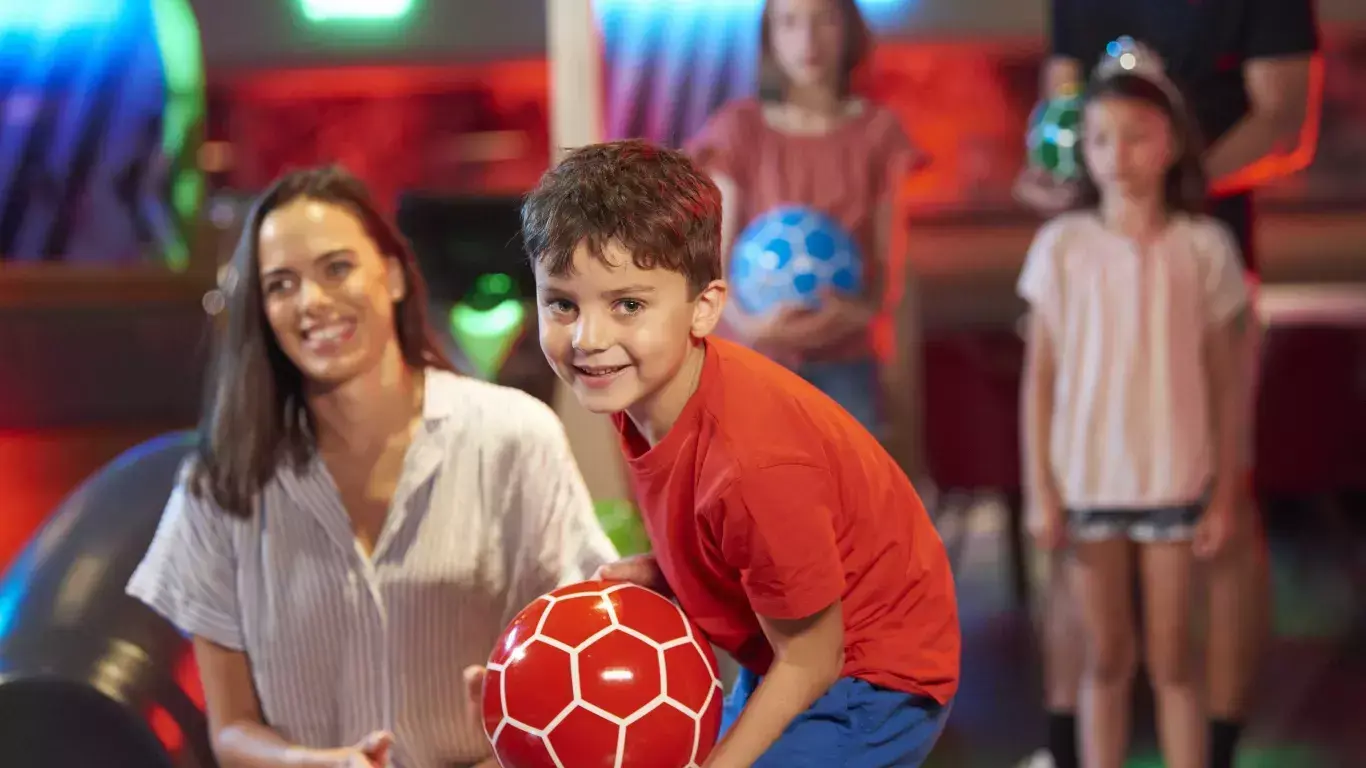 Pizza Hut
Pizza Hut has been and will always be a family favourite, with their tasty pizzas and delicious salad bar there really is something for everyone. Keep your little monsters happy with their monster meal deal which includes an unlimited Salad, a bottomless drink, a kids Main (think Pizza, Pasta, Chicken and more), a scrumptious Side and Dessert, all-in for just £7.99! Their super fun activity packs will also keep the little ones engaged and entertained. If you are looking for a tasty treat for the whole family then look no further than the Pizza Hut Buffet! Weekday Buffets start from just £9.99 for adults and £7.99 for kids and both come with Unlimited Salad. You can also upgrade to the Buffet for£14.99 for adults and £9.99 for kids. Click here to find out more.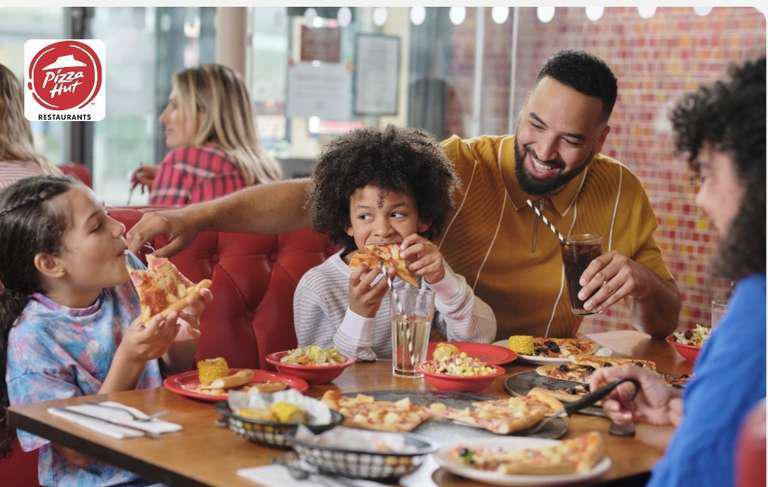 Nando's
Nando's is quickly becoming a staple in the family routine, nothing beats a medium spice double chicken burger with a side of PERi-PERi salted chips, halloumi cheese and a bottomless drink. Is someone in your family a veggie? Nando's have something for everyone with their fresh menu that's bursting with flavour! Why not try 'The Great Imitator Wrap' and tell us if you can taste the difference. Nando's relaxed and friendly atmosphere is the perfect place to spend your Friday night with the family. Grab a bite before a film at cinema or take advance of their quick and effective service if you have hungry kids who do not have the patience to wait for their food. Are your kids not sure what you they want? Why not look at the 'Nandino's' set menu (for kids under 10) and see what tickles their fancy for only £5.95. Nando's have you covered for every eventuality!
Click here to find out more.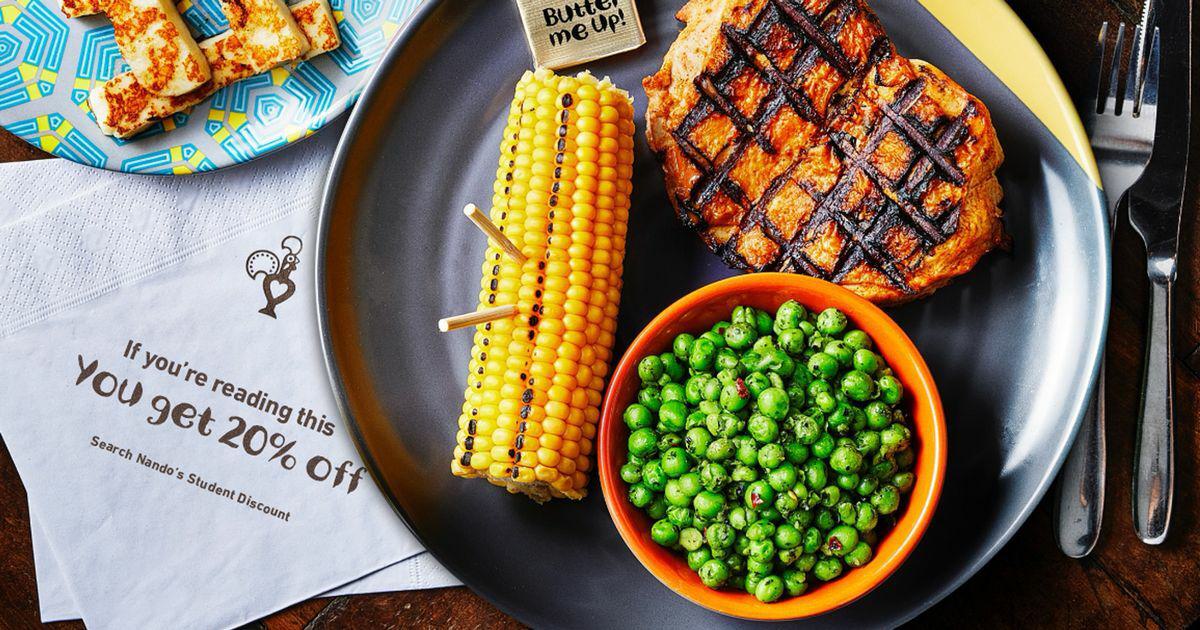 Cineworld
Nothing beats a night at the cinema with your favourite flavour of popcorn, a nice cold refreshing drink and settling into a comfortable chair for hours of pure entertainment. Cineworld has got the whole family covered with their family ticket which gifts the magic of cinema to the whole family. There are now a selection of screenings exclusively for adults and babies, aimed to provide parents with a stress free setting. Cineworld will store your pushchairs, provide nappy changing facilities in most locations, dim the lights down and slightly lower the sound so you can enjoy your movie with baby in arms. And don't forget children under 18 months go free! Cineworld know that the cinema isn't the same without the snacks. Family ticket holders are entitled to the family special offer which saves you more than 30% and get you a regular popcorn and 2 regular soft drinks to share, plus two Munchboxes! Plus you can go large for just £1 extra.
Click here to book now.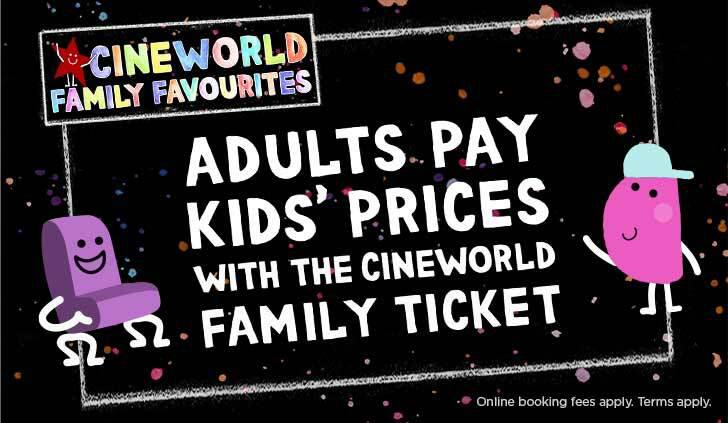 Funzy
Funzy is not just for the little ones, roll back the years and jump until your hearts content on the giant inflatable theme park. This one of a kind Indoor inflatable theme park provides a safe environment for active children, teenagers and adults during inclement weather or when the temperature is too hot or cold for outdoor activity. After bouncing about you can relax and take some time out in their spacious café area. There are also milkshakes and slushes for the younger ones, they also stock the finest halal hot dogs, sandwiches and tasty nachos.